Good Evening and welcome to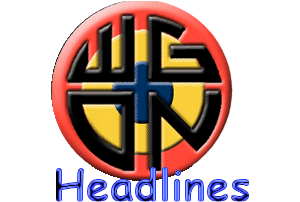 ---
February 13, 2008
Well after many failed attempts to get the basic updates I wanted to take, I gave up. I never thought I would give up on this site, especially in the manner I did. I tried and tried for a long time to get this running again and when I stopped working I figured, why the hell am I wasting my time. There were times when I thought of shutting this place down but I couldn't bring myself to pull the plug. Just recently, with I believe the thanks goes to the upcoming Diary of the Dead, I have started to get some people emailing me and asking me about my website and when I was going to update it. I just blew it off as oh well, it'll just die like a lot of the GAR sites over the past 8-9 years. Then something happened, I don't know what but I decided that I wasn't going to let this site get the better of me.
I started poking around on the website of the company who hosts this site and found that my problem wasn't with them but the software I was using to upload the updates. Through some searching I found I could upload my updates through their FTP site. In the 2 years or so since any kind of meaningful update I have still continued to attend many conventions and events specific for GAR. All of the information from those events and pictures are just sitting on my hard drive waiting to be used.
Well I have started fixing the broken links and tightening up of this site. So please bear with me and I should be finally catching up on this place and I hope you will enjoy it.
DAWN OF THE REMAKE?????
Ain't It Cool News and the Sci-Fi Channel's websites are reporting that James Gunn (Scooby Doo) is in the process of writing a new script to Dawn of the Dead. So far this is only a rumor and hopefully will crash and burn. WebmasterGAR has confirmed this by talking to George's assistant, below are the links to the 2 website articles. Help us all, if this turns out to go through, please do not let Hollywood take this film and totally screw it up as Hollywood has been known to do to good movie series. Thanks to georgearomero.com and aintitcoolnews and scifi.com for the above news.
August 1st, 2001
Welcome all, to the new WGONZombieWatch.com, formerly the DOTD Appreciation Page. I have spent the whole summer re-writing, idealizing, conceptualizing and many other exciting things. Why the new site? Well since the site was being hosted on AOL, space was starting to run low. I had been thinking about the idea of getting a .com for the site and a new, bigger server for a few months and finally at the beginning of my summer vacation from college, I put that plan into effect.
First thing was to find a server to host the site, check. Figure out a domain name next, check. Redesign the whole site from scratch, check. What started on May 15th, 2001 has resulted in what you see before you. I would like to thank everyone who has contributed to the rebuilding of this site, I am forever in your debt and will always be appreciative of your help.
This site has been redesigned to be more visitor friendly and a lot more fun then the original site. Reporters are working around the clock to keep you all informed of the zombies where-abouts and activities. I have been tinkering with graphics to make the site more appealing, compared to the plain text links of the old site, I am surprised with my work on the graphics.
There are a few carryovers from the old site, but I decided to make them look a little nicer for all. I've rescanned every picture I have that was ever scanned and all of the memorabilia was rescanned to be shown at a crisper resolution.
You may notice a few new features to WGON Zombie Watch.com, here I will explain them:
1. All updates can be accessed under the WGON Headlines logo. Check there first for any and all updates pertaining to this site and movie information.
2. Before emailing me questions, please read the FAQ page, most of your answers can be answered there, if I get many emails with the same question, I will add that to the FAQ page. Being a college student, my time during the school year is devoted to my studies and I sometimes do not have the time to answer emails that could be answered by looking at either that page or throughout the site.
3. If you would like to become a reporter for the site, email me and let me know that you would like to join. All you need is an imagination and basic knowledge of spelling and grammar.
4. If you want your Dawn of the Dead site linked, send me the link and let me look over the site, I will then add the link, if not right away soon. Like I said college keeps me busy, emailing me asking when you're gonna get that link, won't make it come any faster, when I get time to update next, it will be added.
5. Desktop Themes, wallpapers etc, I will be making them when I get the time, if there is a specific wall paper or theme you wanted made, let me know and when I get the time, I'll make it for you, I have a few ideas now in mind but work takes my time away from making them.
6. WGON On Your Side is a part of the site that will cover topics to keep you alive during the zombie crisis. This page will be a page that you would see on a TV newscast on how to make life easier for you. Instead, since this site is set in the Romero-Zombie Universe, it will deal with topics of surviving against the army of the undead.
So I hope that you all enjoy this site as much as I enjoyed making it. Once again, Thank You to all the people that helped me get this site up and running.