Sorry for the line across the picture but I had to scan it in 2 pieces and then put the 2 scanned pictures together. This is a small poster of the film from overseas, it's about 12"x17".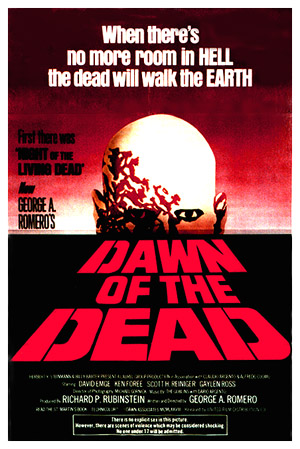 This is the poster everyone is familiar with. My poster is a reprint which is signed by Ken, Scott, Tom, David and George Romero.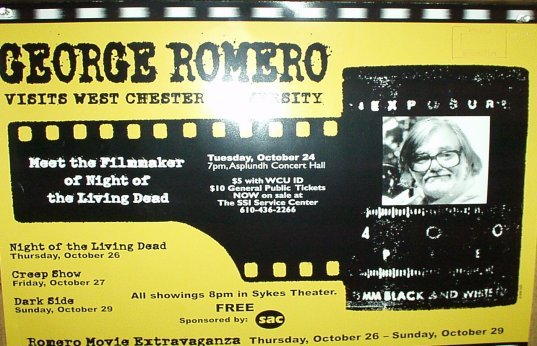 When George came to West Chester University in October of 2000 these posters were hung around to promote his visit. My roommate junior year was still going to WCU and his girlfriend drove Pam and I down. So when we went back to his dorm after the lecture and time with George I snatched up this poster. I didn't care if anyone said anything, they would have thrown them out, now that I think about it, I should have grabbed more, but oh well I'm happy to just have gotten this one.