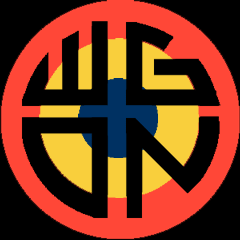 As far as I can see, we here at WGON are the only media outlet to survive the initial onslaught of the undead, we will continue to bring you the latest news on the crisis as well as up to date information on rescue stations in your area.
The bodies of the recently deceased have risen and society has crumbled under its own duress. Cities are war zones, places to dump the dead into pens and feed them human remains, martial law has taken affect world wide, governments are almost non-existent. People have taken the law into their own hands, fortifying their homes into make shift fortresses to wait out the crisis. The gun is the law now, those with enough supplies and wits are the ones who survive.
With communications down and no means of contact, rumors persist that several WGON news teams are scattered across the eastern seaboard. once communication with our teams has been re-established WGON will bring you up to date info on the crisis from your area and surrounding areas, please stay tuned.
---
---
Click below to read the interview conducted by WGONZombieWatch's very own Lee Karr with Ed Letteri. Ed was a production assistant on Dawn of the Dead as well as having a small staring role in the film.
Lee Karr interviews Ed Letteri
---
And now for the Weather....


---
Click below to read the front page of a Harrisburg PA based news paper that broke the story of the dead returning to life.
---
This just in, we've recently come in contact with our Pittsburgh team via short wave radio. According to the messages we've received, the team has taken refuge in the Monroeville mall, located just outside of Pittsburgh. as soon as we can, WGON will take you there live for the latest news on the crisis. Until then we will be giving you relayed info from team on they're situation and the latest of the zombie phenomena, stay tuned.

If you are a surviving team, please contact us so we can establish a base of communications between us to keep up to date on this situation.

The Monroeville Mall Team:
Matt Blazi ~ Team leader and reporter
Brent Anderson ~ Cameraman
Troy Blake ~ Technician
Henry Burtram ~ SWAT Member

The Statue of Liberty Team
Alexandria De Fabiis - Team Leader and reporter
Paul Burke - US Navy SEAL
Tom Ryan - Assistant Manager at WGON
Nick Davies - Technician

John Kyrle High School
Nick Thomson ~ Team Leader and reporter
Gareth Ryder ~ Technician
Tyler Edwards ~ Sound Engineer

The Shelby Township Team
Jesse Burchett – Team Leader


Kenny Deel – Swat Member


Isaiah Sonjeow – Technician


Ron Lenders – Civilian

The Austin Texas Team
Austin ~ Field reporter

WGON in London
Carl Hutchins ~ WGON Foreign Correspondent in London
Stan Davies ~ Radio Communications Specialist
George Woodward ~ Satellite Communications Technician

WGON in West Virginia
Ed Snow ~WGON Field Reporter
Deb Snow ~ WGON Field Consultant