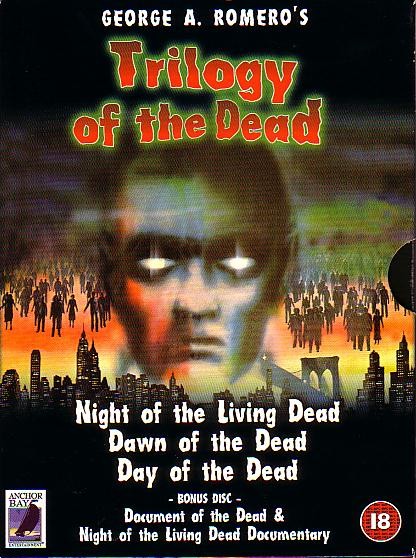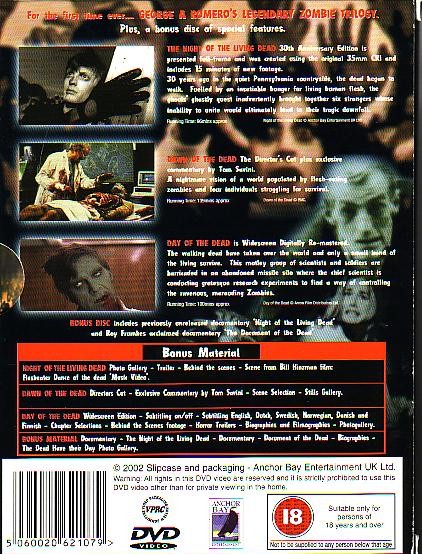 This is the new Anchor Bay Box set of the Romero Zombie Trilogy. Released in early 2003.
Disc 1: 30th Anniversary Night of the Living Dead
Disc 2: Director's Cut of Dawn of the Dead with scene specific commentary with Tom Savini and Chris Stavrakis
Disc 3: Day of the Dead
Disc 4: Document of the Dead and Night of the Living Dead documentary.
All the movies are the version released here in the states. The main selling point for me for this set was the commentary with Savini and The Greek. I've only watched it once and don't remember much but I'm going to watch it again because I can remember Tom telling who each person was on the screen and how they were related to George in some way through business or friendship.