Only in George Romero's universe can you grab a bite to eat at the mall and be eaten as well. Four humans in search of shelter and safety and zombies in search of fresh meat and great sales make up the tale of
.
While taking a tour of the studio take a virtual tour of the Monroeville Mall, browse at the Dawn of the Dead merchandise, find out who the zombies and the humans really are. You never know, you might even make a friend from the DOTD Fan Database.
---


Updated: 2/13/2008
---
Want to read a 29 page paper on Dawn of the Dead that I wrote for my Sociology of Mass Communication class in the Fall of 2001? Then click on the link below.
If you are a lost WGON Team member, or a human that has survived this crisis please sign the book to let me know you're still alive
Sign the Book View entries in the Book
---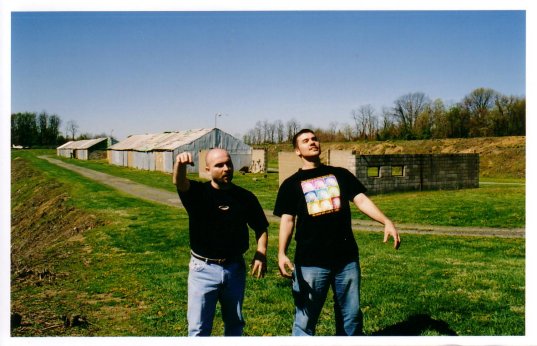 Always remember...
When there's no more room in HELL, these Dorks will walk the Earth!
---
Maintained by: Matt Blazi
Disclaimer: I am in no way affiliated with Laurel Entertainment Group and no way intend to infringe on any copy writes, this is produced solely for the enjoyment of movie fans and I in no way make any money from this site or movie. !